Recent Madagascar conservation news

Five percent of ploughshare tortoise population perishes after botched smuggling attempt
(05/14/2013) In March, two people were caught attempting to smuggle 54 ploughshare tortoises (Astrochelys yniphora) into Thailand. Listed as Critically Endangered, the tortoises' wild population is down to approximately 400-500 animals in its native Madagascar, meaning the smugglers were attempting to move over 10 percent of the total population. Now, the Scientific American blog Extinction Countdown reports that nearly half of the smuggled tortoises have died of unknown causes.


Aquarium launches desperate search to save a species down to 3 individuals
(05/10/2013) Aquarists at ZSL London Zoo have launched a worldwide appeal to find a female mate for a fish species that is believed to have gone extinct in the wild.


Lemur has unexpectedly wide range, diversity of color variations
(05/05/2013) An endangered lemur has a larger range than originally believed but is still at risk due to forest fragmentation and land clearing, reports a study published in the journal Primate Conservation.


Acting Madagascar president breaks pledge not to stand in election
(05/04/2013) President Andry Rajoelina broke his pledge not to run in Madagascar's upcoming presidential election, once again throwing the political stability of the island nation into question.



Hibernating primates: scientists discover three lemur species sleep like bears
(05/02/2013) Bears do it, bats do it, and now we know lemurs do it too: hibernate, that is. Since 2005, scientists have known that the western fat-tailed dwarf lemur hibernates, but a new study in Scientific Reports finds that hibernation is more widespread among lemurs than expected. At least two additional lemur species—Crossley's dwarf lemur and Sibree's dwarf lemur—have been discovered hibernating. So far lemurs, which are only found on the island of Madagascar, are the only primates known to undergo hibernation, raising curious questions about the relationship between lemur hibernation and more well-known deep sleepers.



World's rarest duck on the rebound in Madagascar
(05/01/2013) After a final sighting in 1991, the Madagascar pochard was thought to have vanished for good. But this diving duck was rediscovered in 2006 when a flock of 22 individuals was found on Lake Matsaborimena in northern Madagascar by conservationists during an expedition. Soon after Madagascar pochard eggs were taken and incubated in a joint captive breeding program by Durrell, the Wildfowl & Wetlands Trust (WWT), the Peregrine Fund, Asity Madagascar, and Madagascar government, which recently announced that the population—both captive and wild—has nearly quadrupled.


Madagascar swamped by locust invasion
(04/17/2013) More than 60 percent of Madagascar is suffering from a massive locust infestation that is threatening crops and livestock, potentially increasing risks to native wildlife and forests from hungry farmers, warns the U.N. Food and Agriculture Organization (FAO).


Featured video: in-depth look at Madagascar's Ranomafauna National Park
(04/03/2013) A new film Nosy Maitso takes a look at the people, researchers, and wildlife connected to Madagascar's Ranomafauna National Park. Apart of a World Heritage Site, the park was established in 1991 after a new species of lemur, the golden bamboo lemur (Hapalemur aureus), was discovered in its forests in the 1980s. The golden bamboo lemur is currently listed as Endangered by the IUCN Red List.



Scientists discover new wasp species in a field box from the 1930s (photos)
(04/03/2013) Searching through materials at the Natural History Museum in Paris, Simon van Noort recently came across a long-neglected field box of wasp specimens. Collected 80 years earlier by André Seyrig in Madagascar, the box contained several specimens of wasp in the Paramblynotus genus. The big surprise: wasps in this genus had never before been seen in Madagascar.


Madagascar's chameleons came from African mainland
(03/29/2013) Madagascar's color-changing chameleons originated in Africa and crossed over to the island some 65 million years ago, concludes a study published this week in the Proceedings of the Royal Society B.


2 'giant' yet tiny mouse lemurs identified in Madagascar
(03/27/2013) Scientists have discovered two new species of mouse lemurs in Madagascar, bringing the total number of diminutive primates known to science to 20.


Researchers sequence Aye-aye genome - lemur is more genetically diverse than humans
(03/26/2013) Scientists sequenced the genome of the aye-aye, a bizarre lemur species, for the first time. The research is published in the journal Proceedings of the National Academy of Sciences (PNAS).



Over ten percent of a species' total population found in smuggler's bag
(03/25/2013) On Friday, March 15th Thai authorities arrested a 38-year-old man attempting to collect a bag containing 54 ploughshare tortoises (Astrochelys yniphora) and 21 radiated tortoises (Astrochelys radiata) in Suvarnabhumi International Airport. Found only in Madagascar both species are listed as Critically Endangered and protected under the Convention on International Trade in Endangered Species (CITES), but have become lucrative targets for the black-market pet trade given their scarcity and beauty.


Deforestation in key Madagascar park accelerated after 2009 coup d'etat, finds satellite analysis
(03/18/2013) Deforestation and forest disturbance in Madagascar's largest national park increased significantly less than a year after a coup displaced the country's democratically-elected president in 2009, finds a new study that analyzed forest cover in Masoala National Park.


Dozens of tropical trees awarded new protections at CITES
(03/12/2013) Numerous species of rosewood and ebony from Madagascar, Latin America, and Southeast Asia were granted protection today at the Convention on International Trade in Endangered Species (CITES) in Bangkok, Thailand. The ruling comes one day after CITES granted the first protections ever to sharks and manta rays.



Frogs radio-tracked for first time in Madagascar
(03/01/2013) Researchers have radio-tracked frogs for the first time in Madagascar. Attaching tiny radio transmitters weighing 0.3-0.35 grams (1/100 of an ounce) to 36 rainbow frogs (Scaphiophryne gottlebei), the research team tracked the movement of the colorful frogs through rugged canyons in Madagascar's Isalo Massif. They found that the frogs have a short breeding period that occurs after the first intense rainfall at the start of the rainy season.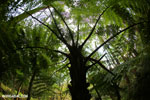 Travel in Madagascar: strange wildlife and stunning landscapes
(02/27/2013) The promise of lemurs, lizards, and a bouquet of biodiversity brought mongabay.com founder Rhett Butler to Madagascar sixteen years ago. He was not disappointed by what he found and was inspired to return, many times to experience the wildlife, landscapes, and people of the dynamic island. In 2004, Rhett founded wildmadagascar.org, a site that highlights the spectacular cultural and biological richness of Madagascar and reports on environmental news for the Indian Ocean island nation.


Madagascar and Malaysian Borneo nature pictures go online
(02/17/2013) Yesterday I posted over 10,000 new photos I took during late 2012 in Madagascar and Sabah, Malaysian Borneo. The pictures are available in the picture section of mongabay.com: travel.mongabay.com.


UK authorizes guns for Madagascar despite threat of lemur extinctions
(01/27/2013) Britain has authorized the export of thousands of guns to Madagascar, according to TanaNews.com, sparking concerns that the firearms could be used for hunting endangered lemurs.



Bloodsucking flies help scientists identify rare, hard-to-find mammals
(01/16/2013) Last year scientists released a study that is likely to revolutionize how conservationists track elusive species. Researchers extracted the recently sucked blood of terrestrial leeches in Vietnam's remote Annamite Mountains and looked at the DNA of what they'd been feeding on: remarkably researchers were able to identify a number of endangered and rarely-seen mammals. In fact two of the species gleaned from these blood-meals had been discovered by scientists as late as the 1990s. In the past, trying to find rare and shy jungle animals required many man hours and a lot of funding. While the increasing use of remote camera traps has allowed scientists to expand their search, DNA sampling from leeches could be the next big step in simplifying (and cheapening) the quest for tracking the world's mammals.


Madagascar's Rajoelina pledges not to run in presidential election
(01/16/2013) Madagascar's president Andry Rajoelina on Tuesday pledged not to run in the presidential election scheduled for May, raising hopes democracy will return to the island nation, which has suffered from stagnation and political turmoil since he took after a 2009 coup.


Photo: Subterranean 'Moby Dick' mermaid lizard discovered in Madagascar
(01/16/2013) An international team of scientists have described a bizarre new species of worm-like lizard that lives underground. Strangely, they named it the 'Moby Dick' mermaid skink.


Troops in Madagascar free miners held hostage by local protesters
(01/16/2013) Troops in Madagascar last weekend freed nearly 200 employees of Rio Tinto who were trapped inside by a mine by local people protesting the project, reports AFP.


Picture gallery of the day: Day geckos
(01/07/2013) Day geckos are the jewels of the gecko family.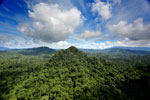 The year in rainforests
(12/31/2012) 2012 was another year of mixed news for the world's tropical forests. This is a look at some of the most significant tropical rainforest-related news stories for 2012. There were many other important stories in 2012 and some were undoubtedly overlooked in this review. If you feel there's something we missed, please feel free to highlight it in the comments section. Also please note that this post focuses only on tropical forests.