Alaska

Argentina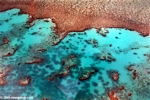 Australia

Belize

Bhutan

Botswana

Brazil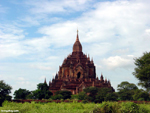 Burma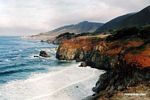 California

Cambodia

China

Colombia

Costa Rica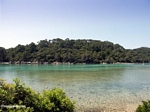 Croatia

Ecuador

Egypt

Gabon

Grand Canyon

Guatemala

Guyana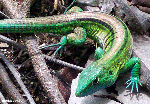 Honduras

Iceland

India

Indonesia

Kauai

Kenya

Laos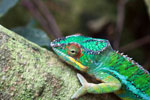 Madagascar

Malaysia

Maui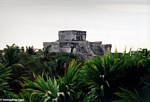 Mexico

Namibia

Panama

Peru

New Zealand

Oahu

Slovenia

Suriname

Tanzania

Thailand

Uganda

United States

Utah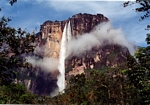 Venezuela

Zimbabwe
Travel blog posts
The travel blog includes travel highlights and tips as well as occasional anecdotes on the business of running mongabay.com.
Clarifying Google's forest map
(11/18/2013) The forest map released last week by a team of remote-sensing experts has produced some confusion — and criticism — over exactly what it shows. The map provides a global assessment of forest cover defined 'strictly biophysically', according to Peter Potapov, one of the authors of the paper that describes the dataset underlying the map. It counts areas with trees of 5 meters tall or higher as 'forests'.



Shifting to a non-profit model for environmental news reporting
(10/29/2013) Last week the Mongabay.org board unanimously voted in favor of a motion to shift Mongabay's news production — news.mongabay.com — from the traditional for-profit entity to the non-profit organization formed last year. The decision marks an important new development in the evolution of Mongabay and one that I believe will improve our independent reporting.



3 days on safari: 2 dead rhinos
(10/29/2013) Last month I had the great fortune of going on safari for a couple of days in South Africa. But I also had the misfortunate of witnessing the horror of the rhino poaching crisis first hand: in the three days I was on a game reserve, two rhinos turned up dead.



Using model airplanes to help save the planet
(09/12/2013) One of the coolest endeavors I've come across in recent years of reporting has been the effort to develop 'conservation drones' — model aircraft that are now being used to patrol parks, combat poaching, conduct scientific research, and survey wildlife. I am therefore thrilled to announce that Mongabay.org is now the fiscal sponsor for ConservationDrones.org, the leading platform for disseminating information about the emerging field of conservation drones.



Grant opportunities for in-depth reporting on environmental issues
(09/06/2013) When I launched Mongabay in 1999 I had no idea it would grow into what it is today: a site that draws more than 2.5 million visitors per month and is read in dozens of languages in nearly 200 countries. But while the site far exceeded my expectations in terms of readership and impact, it has always been limited by its dependence on advertising revenue, which in the conservation / environmental science space is marginal during the best of times. Accordingly, Mongabay has never been able to realize its full potential.



New pictures from Costa Rica
(08/27/2013) My apologies for the lack of blog updates. Between long-term projects and building up Mongabay.org--the non-profit arm of Mongabay--I haven't had the opportunity to post lately. However I'm happy to announce that the pictures from my June trip to Costa Rica are now online. All of the photos have been added to existing pictures galleries in the Costa Rica pictures section.



The best place for frog-spotting in Costa Rica
(06/25/2013) Last week I had the opportunity to visit the Costa Rican Amphibian Research Center (CRARC) outside of Siquirres in Limón Province, Costa Rica. I'll be doing a feature story on CRARC soon, but I want to share a few pictures from the trip.