Alaska

Argentina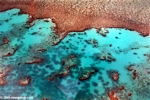 Australia

Belize

Bhutan

Botswana

Brazil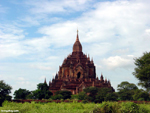 Burma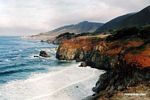 California

Cambodia

China

Colombia

Costa Rica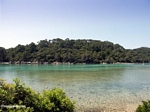 Croatia

Ecuador

Egypt

Gabon

Grand Canyon

Guatemala

Guyana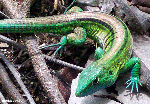 Honduras

Iceland

India

Indonesia

Kauai

Kenya

Laos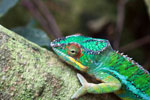 Madagascar

Malaysia

Maui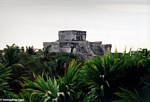 Mexico

Namibia

Panama

Peru

New Zealand

Oahu

Slovenia

Suriname

Tanzania

Thailand

Uganda

United States

Utah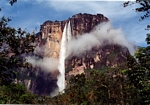 Venezuela

Zimbabwe
Travel blog posts
The travel blog includes travel highlights and tips as well as occasional anecdotes on the business of running mongabay.com.
Talking deforestation and conservation with APP, Greenpeace, RAN, WWF, TFT, and Ekologika
(02/05/2014) Today I moderated a panel at Asia Pulp & Paper's one year anniversary event of its forest conservation policy. Briefly, the policy commits APP — which until very recently was widely considered one of the most destructive forestry companies operating in Indonesia — to protect forests, peatlands, and the rights of local communities.



Debating deforestation in Indonesia and APP's forest conservation policy
(01/24/2014) For the past decade and a half, Asia Pulp & Paper (APP) has been one of the most controversial paper producers on the planet. Environmentalists, human rights groups, and conservation scientists have blasted the Indonesian forestry giant for a long list of transgressions, ranging from illegal logging to destruction of tiger habitat to exacerbating conflict with forest-dependent people in the forests of Sumatra. Greenpeace, the Rainforest Action Network (RAN), WWF, the Rainforest Alliance, Friends of the Earth, and numerous local NGO's have been among the many critics of APP.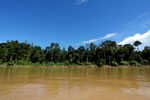 Are there economic alternatives to palm oil?
(12/31/2013) Replacing rainforests and peatlands with oil palm plantations is ecologically devastating at the local scale. Oil palm plantations are biological deserts compared to the forests they replace. They can spur water pollution and are a substantial source of greenhouse gas emissions. At best, an oil palm plantation sequesters 40 tons of carbon per hectare over its effective lifetime. A tropical forest is at least five times that. A peat forest may store ten-fold that amount of carbon.



What happened to the Innovation in Conservation prize?
(12/19/2013) Several people have asked me what became of Mongabay's 'Innovation in Conservation' award, which was granted each December between 2007 and 2012. The answer is I've decided to allocate resources differently this year.



Top nature pictures of 2013
(12/18/2013) Transitioning to a non-profit model means that I'm spending less and less time working in the field these days, but I still managed take some photos in 2013, adding more than 15,000 to the site this year. Below are some of the highlights.



Clarifying Google's forest map
(11/18/2013) The forest map released last week by a team of remote-sensing experts has produced some confusion — and criticism — over exactly what it shows. The map provides a global assessment of forest cover defined 'strictly biophysically', according to Peter Potapov, one of the authors of the paper that describes the dataset underlying the map. It counts areas with trees of 5 meters tall or higher as 'forests'.



Shifting to a non-profit model for environmental news reporting
(10/29/2013) Last week the Mongabay.org board unanimously voted in favor of a motion to shift Mongabay's news production — news.mongabay.com — from the traditional for-profit entity to the non-profit organization formed last year. The decision marks an important new development in the evolution of Mongabay and one that I believe will improve our independent reporting.